affiliate of Just4mypets
YOUR DOG'S ALL IN ONE HEART HEALTHY SOLUTION
A complete OMEGA 7 supplement, anti-oxidant, and fatty acid workhorse. Featuring Provinal purified Omega 7 oil, Complete Me is the wellness supplement your dog will enjoy taking.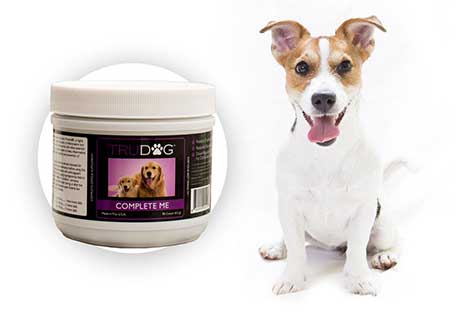 HOW MANY OF YOUR DOG'S SUPPLEMENT INGREDIENTS HAVE BEEN CLINICALLY TESTED AND VALIDATED ON HUMANS?
TruDog's Complete Me is a revolutionary, complete care supplement that is different than anything you've ever seen before. Think of Complete Me as your all in one solution, a multi-vitamin, anti-oxidant, skin and coat supplement and a complete Omega fatty acid workhorse all in a simple to feed soft chew! Featuring the clinically validated Provinal purified Omega 7 oil, Complete Me provides your best friend with the pinnacle of human tested Omega supplementation. Provinol has also been shown to improve cells overall ability to take in blood sugar.
THE BENEFITS OF COMPLETE ME ARE ASTOUNDING!
Supports joint and muscle recovery
Supports cardivascular health and helps promote normal circulation
Supports glucose metabolism
Antioxidant protection for removal of damaging free radicals
Reduces the effects of oxidative stress
Promotes kidney and liver function
Supports the immune response by promoting healing inflammation pathways
Helps your dog cope with external stresses
Promotes and supports a healthy inflammatory response
Omega fatty acids support normal inflammation pathways
Assists the body in combating environmental pollutants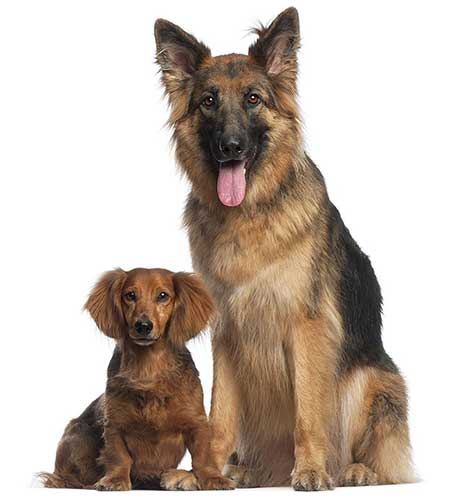 KEY INGREDIENTS IN COMPLETE ME SOFT CHEWS
Provinal Omega 7 - Purified Omega fatty acid which suppresses production of fat molecules, Promotes healthy skin and coat, Reduces dryness and irritation, Reduces inflammation 
Vitamins A, C, D and E - Naturally occurring vitamins which support eye health, skin health, growth, digestion, protect against environmental pollutants, support organ health and much more!
Alpha Lipoic Acid (ALA) - A universal anti-oxidant which acts to enhance the benefits of Vitamins C and E
Astaxanthin - A potent anti-inflammatory and pain reliever
Astragin - Has been shown in studies to support the absorption of amino acids, glucose and vitamins
DHA and EPA - Essential Omega 3 fatty acids that can help reduce inflammation, thus lessening the effects of most allergies. These also help to lessen dry skin and dander
Lutein and Zeaxanthin - Powerful antioxidants that specifically support vision sharpness and overall eye health
N-Cetyl-L Cysteine - Helps to neutralize toxins and heavy metals that accumulate in a dog's liver and kidneys